Have I mentioned lately how hot it is?? So hot. Soooo hot. Too hot to do anything hot. Well, to do anything but make lots and lots of frozen goodies. I've come up with two more icy treats to tempt your tastebuds...
Berry Sorbet
and
Daquari Ice Lime Sherbet.
Take a moment, wipe your mouth, and print out these recipes to try: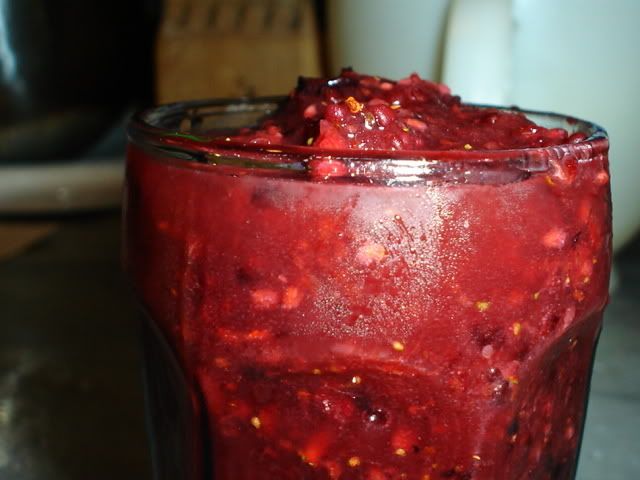 Mixed Berry Sorbet
2 quarts assorted mixed berries
3/4 c agave OR 1 Tbsp Stevia w/Inulin
Water

Blend Berries and Agave or stevia. Add enough water to make 1 1/2 quarts.

Pour into Ice Cream Maker and Freeze.